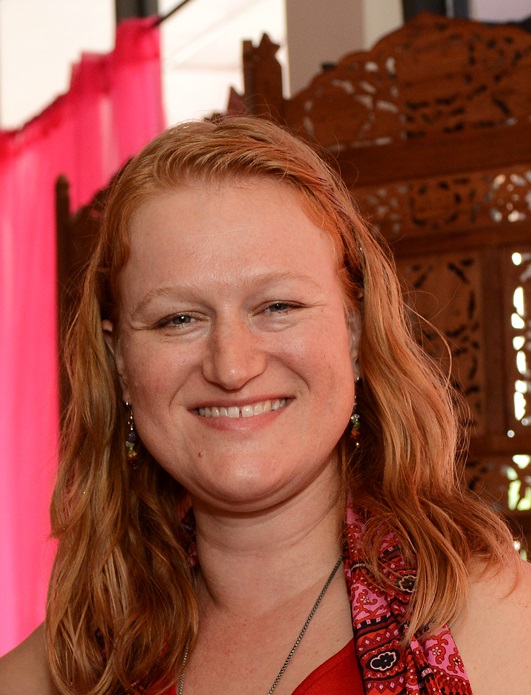 Alexia Houchins
Licensed Massage Therapist, License # MA61710
About Alexia
Alexia is a licensed massage therapist, aromatherapy specialist and Reiki energy therapy practitioner. She creates custom healing experiences together with each client and brings a sense of calm and peacefulness where ever she goes.
She has lived in South Florida since early childhood. She graduated from Educating Hands School of Massage in Miami, FL and also has a Pschology degree from the University of Central Florida in Orlando. In her free time, she enjoys yoga, stand-up comedy shows, relaxing at the beach and bicycling with her family.
"I seek to promote healing and wellness in all of my clients using massage, aromatherapy and Reiki, freeing them to tap into their unlimited potential. I love supporting my clients in caring for themselves through all stages of healing and life."
How did Alexia's Healing Touch get started?
Alexia's Healing Touch was started in 2011 to bring therapeutic, luxurious and affordable massage therapy, aromatherapy and Reiki healing into your home. Alexia experienced massage therapy in college and found it extremely healing for her anxiety and depression. After getting laid off during the economic downturn from a corporate job, she discovered her life's purpose to spread love and healing to the world with massage therapy and Reiki energy healing. Recently, she has completed trainings in aromatherapy to enhance healing and stress relief as well as a "Nurturing the Mother" certification program for prenatal and post partum massage. We are so grateful you have visited our website and look forward to connecting with you.
Trainings and/or certifications in:
Hot Bamboo Fusion Massage
Reiki Energy Healing
Swedish Massage
Certified Angel Card Reader
Prenatal Massage
Aromatherapy - Essential Oil Therapy
Raindrop Treatment Therapy
by phone or text at 954-218-9038
to schedule your appointment.
I do my best to get back to clients as soon as possible, but please allow 24 hours for me to get back to you. If you need an appointment within 24 hours, please send me a text.